Things to Do in Matera
The southern Italian city of Matera looks as if it is frozen in time—and parts of it are. The historic center is a UNESCO World Heritage Site and the most popular attraction in the small region of Basilicata (roughly 2.5-hour's drive from Naples) owing to its hillside series of prehistoric cave dwellings that are believed to date back thousands of years. It is thought that the so-called sassi di Matera were occupied by some of Italy's first humans, and many are still in use today, serving as restaurants, bars, hotels, and even art galleries. While travelers can visit many of the sassi independently, signs and information plaques are sparse so it's best to go with an expert guide who can shed light on the area's long history. Just outside Matera, the Murgia Materana Park is home to some 150 ancient churches that were carved right out of the limestone. Take a sightseeing tour that includes entrance fees, the services of a guide, and round-trip transport from Matera for a hassle-free visit to the rupestrian churches. If you're visiting Matera from elsewhere in Italy, the small city is located about 1.5 hours away from Bari, the capital of Puglia, by train.
Read More
Show Less
---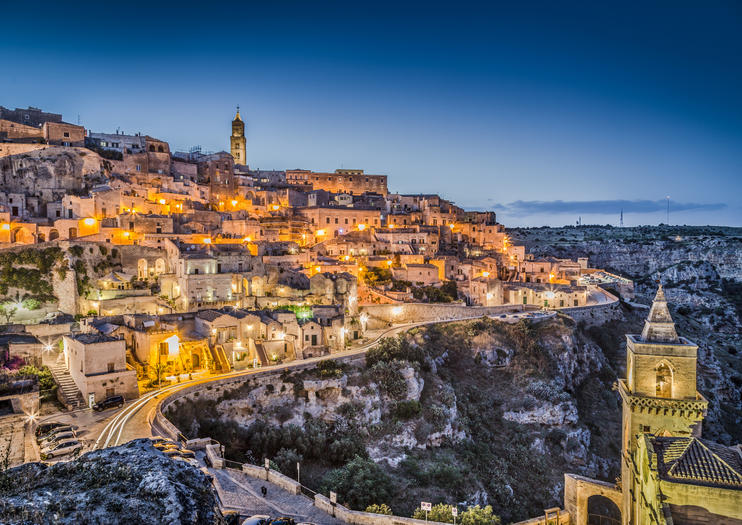 A warren of cave dwellings and caverns carved into the hillside of Matera's old town, the Sassi di Matera are one of Italy's most unique, yet still off-the-beaten-track sights. The labyrinth of troglodyte dwellings date back to prehistoric times and were lived in until the 1950s when the new city was built. Today, the site is a UNESCO World Heritage site and has served as a backdrop for a number of films, including Mel Gibson's The Passion of the Christ.
The Sassi di Matera are divided into two distinct districts – Sasso Caveoso, where the older dwellings give an authentic taste of cave life, and Sasso Barisano, where many of the caves have been repurposed as hotels, restaurants and souvenir shops. The best way to explore is on foot, weaving your way through the narrow alleyways, and highlights include a series of cave churches with beautiful preserved frescos; the Casa Grotta di Vico Solitaro, an 18th-century house museum; and the MUSMA art museum.
Read More
Show Less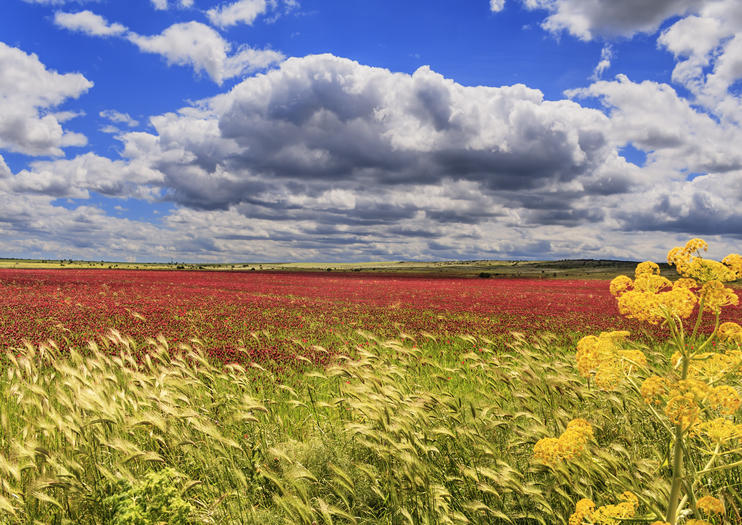 The Murgia National Park is one of 24 national parks in Italy, located in the Puglia region with both natural and archaeological points of interest. The park covers more than 260 square miles of land in central Puglia, a little over 30 miles west of Bari. The park's landscape is beautiful, although some of the species within the park have gone extinct in recent years. A renewed environmental effort is underway.
Archaeologically speaking, Murgia National Park is perhaps known best for the Man from Altamura fossil found in 1993. The skeleton found in a cave was roughly 150,000 years old. Dinosaur tracks were also found in the late 1990s. Other sights include castles and rustic structures used by local shepherds.
Read More
Show Less
---